About Us
Direct Impact Solutions is a global leader in the development, integration and optimization of custom-made solutions that drive digital transformation for businesses using Web technologies as well as the OutSystems® and Claris FileMaker® platforms.
Direct Impact Solutions is an OutSystems and Claris Platinum partner, in addition to being a member of the Microsoft Partner Network and the Apple Consultants Network (ACN).
Our History
In September 1996, Philippe Lazzaroni begins the process of starting an IT services company. The company was officially created on December 30, 1996, under the name Informatique Direct Impact Inc.
The company is supported by several financial partners including the Société québécoise pour le développement de la main d'œuvre, the Ministère de l'Industrie et du Commerce, the Business Development Bank of Canada and the National Research Council of Canada, thanks to which the company hired the services of Patrick Daneau, Director of Marketing in the Fall of 1997.
In summer of 1999, Mathieu Lefebvre joins the team. His technological vision allows the company to flourish and broaden its range of services to become a leader for all IT projects.
In 2015, the company opened offices in Toulouse (France), through a subsidiary called Direct Impact Solutions France, and then, in 2016, a second office in Toronto (ON).
In September 2018, after refocusing its services on custom application development, the company adopted the legal name Direct Impact Solutions Inc. to better reflect the new nature of its activities and at the same time simplify communications with its customers outside of Quebec.
In recent years, Direct Impact Solutions has acquired the assets of Fin Finaud Consultant (June 2017), Kermac (July 2019), CoreSolutions (March 2020), KiSoft (December 2020) and AppWorks (February 2021). The group now has offices in Paris (France), Lyon (France), London (ON), as well as offices in Portland (OR) and New York (NY) through a subsidiary called Direct Impact Solutions USA Inc.
Awards
The company has distinguished itself in its early years by winning various competitions, including the regional award of Devenez Entrepreneur contest (1997), the Bourses jeunesse Raymond-Blais award (1998 and 1999) and a distinction for the Bourse Desjardins Jeunes entrepreneurs (2000).
The company also received several awards at the prestigious Dunamis Competition of the Laval Chamber of Commerce and Industry, including the ATAC Award (2002) and as a finalist in the Service Company category – under 25 employees (2003).
More recently, in 2018, the company was also named Service Company of the Year (25 employees and more) at the same Dunamis Competition.
Finally, for its contribution to the Claris FileMaker platform awareness, our company received the FileMaker Advocacy Award at the FileMaker Business Alliance Excellence Awards Ceremony in 2012 and 2019.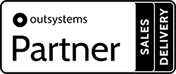 Sign up for our mailing list to receive communications
I agree to receive email communications from Direct Impact Solutions. Data will be used only by Direct Impact Solutions and will not be transferred, sold, rented or made available to a third party in any way.