Get in Touch with Our Team of Developers
Direct Impact is a team of professionals in custom application development dedicated to the satisfaction of its customers. Do not hesitate to send us your questions or comments.
Connect with Direct Impact Solutions Now
You may contact us by phone or by filling out the form below and a member of our team will get back to you.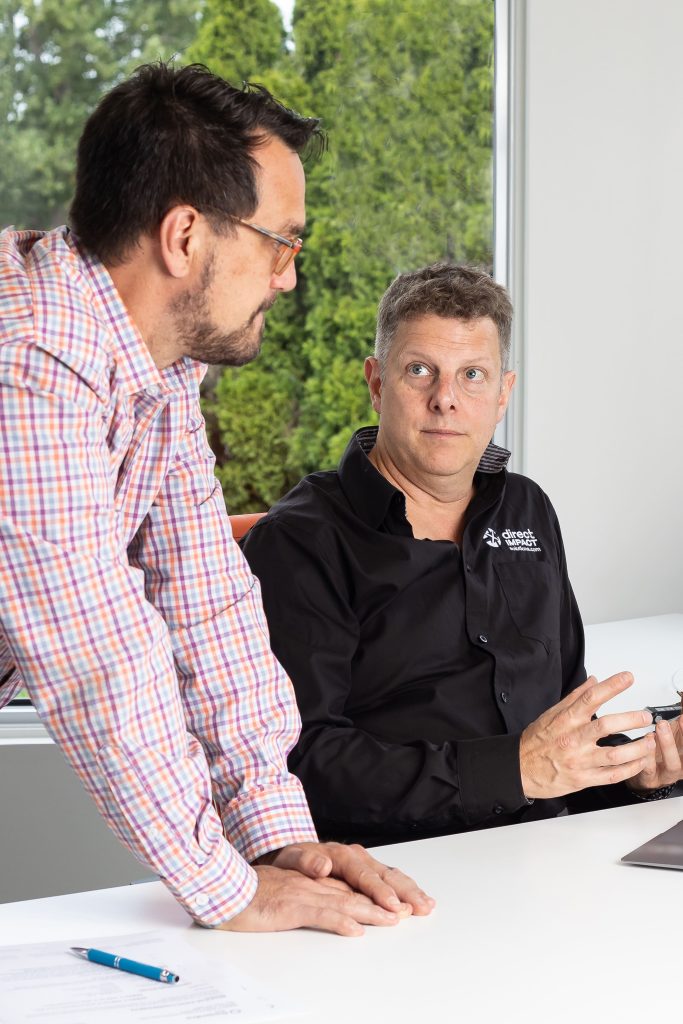 Office Hours (Head Office)
From Monday to Friday, 9:00 a.m. to 5:00 p.m., Eastern Time (ET).
From mid-March to beginning of November: Eastern Daylight Time – EDT (GMT-04:00)
From beginning of November to mid-March: Eastern Standard Time – EST (GMT-05:00)
Our Offices
Our offices are accessible by appointment only.
USA
New York
U.S. Head Office
100 Park Avenue, 16th Floor
New York, NY 10017
USA
Telephone: +1 450 663 0005
Toll-free: +1 888 558 0005
Portland
111 SW 5th Avenue, Suite 3150
Portland, OR 97204
USA
Canada
Montreal Area
Canadian Head Office
1650 de Lierre Place
Laval, Quebec H7G 4X7
Canada
Toronto
161 Bay Street, Suite 2700
Toronto, Ontario M5J 2S1
Canada
France
Paris
58 Boulevard de la République
92210 St-Cloud
France
Telephone: +33 1 88 33 90 67
Lyon
3 Cours Charlemagne
69002 Lyon
France
Toulouse
European Head Office
59 Allées Jean Jaurès
31000 Toulouse
France
---
Keep in Touch
Sign up to receive information about events, training classes, news and more.
By signing up, you agree to receive email communications from Direct Impact Solutions. Data will be used only by Direct Impact Solutions and will not be transferred, sold, rented or made available to a third party in any way.
You can unsubscribe from this list at any time.