FileMaker Developers
Direct Impact Solutions | Claris FileMaker® Developers
Claris FileMaker Developers
We're FileMaker Developers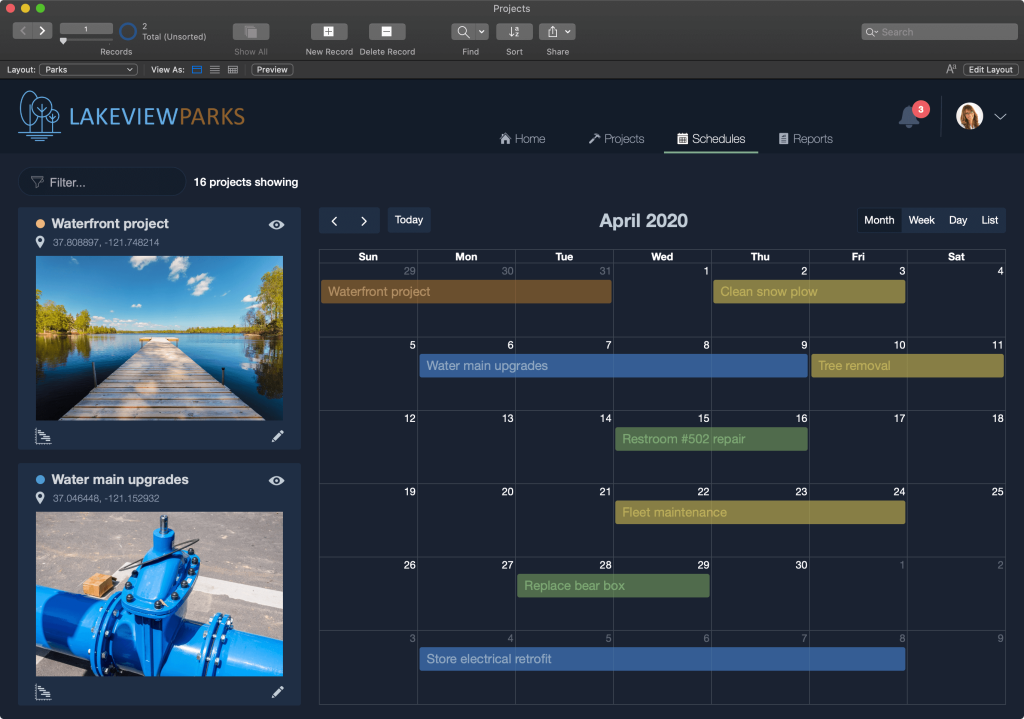 Actually, we're experts. Direct Impact Solutions specializes in creating custom FileMaker applications. We provide custom FileMaker Pro development services and licenses to our clients.
As a FileMaker developer, we can help you optimally use Claris FileMaker to create custom apps for your business that are tailored to your specific needs. And, as a FileMaker development company, we can help you bring your app vision to life.
Whether you need a simple app for tracking inventory or a complex app for managing your sales pipeline, we have the experience and expertise to make it happen. Claris FileMaker offers many different packages to suit your every needs.
Certified FileMaker Developers


Our team has more than twenty certified FileMaker developers that can help you create a great solution using the Workplace Innovation Platform. Our FileMaker programmers can help you improve efficiency, reduce duplicate processes and quickly transform your organization by implementing a FileMaker solution.
Upgrade FileMaker
Many of our current clients came to us with an existing, but outdated, FileMaker solution. Maybe you're looking for new functionality, a total rewrite or simply a dedicated support team. We're experienced at parsing out the modules of your solution that work well and rebuilding parts of your solution that no longer serve your goals and processes. We'll work with you to create an updated solution that does everything you need it to and nothing more.
FileMaker Services
We offer a full range of services for Claris FileMaker, and consider ourselves a one-stop shop for all things FileMaker. We are a certified license reseller for Claris licenses, including products such as FileMaker Cloud, Claris Studio and Claris Connect. We have a large team of experienced, certified developers, and we offer hosting services so that you can enjoy peace of mind while we manage updates, reliability, solution security and backups. We have decades of experience with custom development, FileMaker, consulting and process improvement. Read a case study here.
FileMaker Developers FAQ