Claris Connect
Claris Connect is a cloud-based integration platform that automates workflows by connecting applications to each other without complex programming.

Digital transformation starts with flow. Escape from app chaos by bringing your everyday apps together to create automated workflows. Streamline your business. Supercharge your innovation. Choose Direct Impact Solutions.
What is Claris Connect?
The Power of Automated Workflows
FileMaker Pro Integrations
Need to automate a common business process? Claris Connect includes built-in templates to instantly manage marketing leads, route prospects to sales, track IT ticket escalations, facilitate order processing, and much, much more. Several popular apps are supported: MailChimp, DropBox, SalesForce, Office365, QuickBooks, Slack, Twillio, Trello, Shopify, Stripe, EventBrite, PipeDrive and of course Filemaker!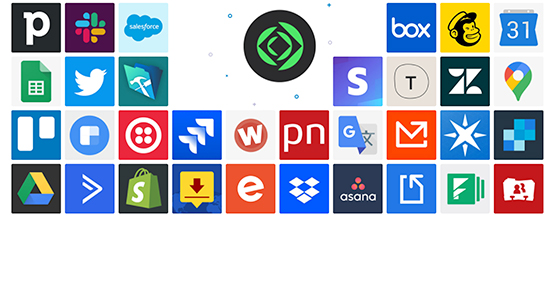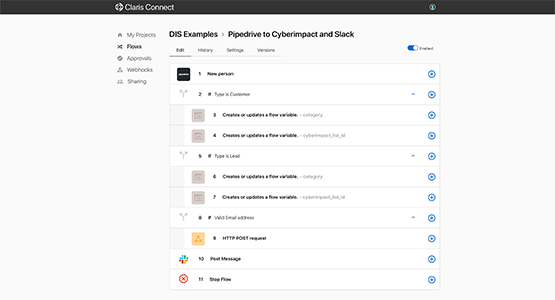 Workflow Automation
With Claris Connect, you don't need to code to connect your apps to each other. The intuitive interface allows you to create automation in just a few minutes. If you need to code, powerful tools for professional developers can design complex, custom workflows. These tools include utilities, email approval and webhooks for the integration of custom APIs, error management and conditional logic for flow control, as well as an integrated history and the creation of versions for tracking changes and troubleshooting.
Claris Connect FAQ