Claris Releases Roadmap Update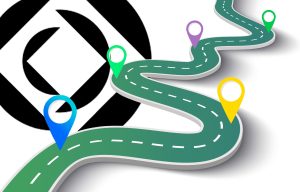 On August 29, 2023, Claris released a statement on its product roadmap with several key updates.
The newest updates reference a previous Claris roadmap statement, which announced the genesis of Claris Studio. Claris Studio is a cloud-native web application builder designed to complement FileMaker solutions. Claris Studio uses a Claris ID to sign in across all properties to integrate seamlessly with other Claris FileMaker applications.
A free version of Claris Studio will be available for all clients with an active FileMaker license later this year. This is similar to the rollout of a free version of Claris Connect, which was made available to current clients earlier this year.
These free version rollouts will complete the Claris Platform, consisting of Claris FileMaker, Claris Studio and Claris Connect.
What Does this Mean for Claris Customers?
Currently, Claris has two platforms:
A Claris-branded platform that consists of Claris Pro, Claris Server, Claris Go, Claris Connect, and Claris Studio

Claris Pro/Server/Go use the file format .claris

A FileMaker-branded platform that consists of FileMaker Pro, FileMaker Server, FileMaker Go, and Claris Connect

FileMaker Pro/Server/Go use the file format .fmp12
This has caused some confusion; customers were wondering whether they should convert from the FileMaker platform to the Claris platform, and what kind of licenses to get. The roadmap for Claris products described in this most recent update should resolve such confusion.
I'm Only Using FileMaker-Branded Products
If you are only using FileMaker Pro, FileMaker Go, FileMaker Server and Claris Connect, this update outlines some free new features coming your way.
The most significant one, in my opinion, is that Claris Studio will work with FileMaker Pro, FileMaker Server, and FileMaker Go in the future. This means current FileMaker users no longer need to convert to the Claris-branded platform, and will enjoy the full power of all Claris products shortly (Q4 of 2023).
I'm Using Claris-Branded Products
What if you've already converted to the Claris-branded platform? Using the Claris-branded platform right now means you can continue to harvest the power of Claris Studio, and enjoy the competitive advantage it brings without waiting until Q4 of 2023.
But what about the consolidation of the two platforms down the line? Fear not. Claris will provide ways to convert and/or consolidate files created with FileMaker and Claris platforms in the future. We can help you figure out the best conversion strategy at that time.
Further Questions
If you are a Direct Impact Solutions client and have any further questions about the product releases or updates, please send your account manager a note. We are happy to explain what these new releases mean for your solutions. We would also gladly help you brainstorm uses for Claris Connect and Claris Studio within your solution(s) so that you can play around with this new functionality.
You may watch the full video announcement on the Claris Roadmap Update here.