Five interchangeable colored themes for your FileMaker apps, suitable for mobile or desktop use
Projects often begin with a custom theme. Sometimes that means taking a built-in theme provided by FileMaker and adjusting it, but more often it means taking an in-house theme and tailoring it to the needs of a project.
I've been working with a theme I built several years ago, detailed in THIS blog post, which is suitable for both mobile and desktop use. I've since used it in several client systems, and expanded it into a pack of five different colors, with identical style names, so you can switch between themes and have a minimum amount of retooling to do. Just like that, your solution takes on a whole new design!
There's a script that toggles between desktop and mobile zoom, so you can see how it works for either setup (the first two screenshots below are actually the same exact layout, but one is zoomed to 75%, and one is at 100%). Check out the screens below: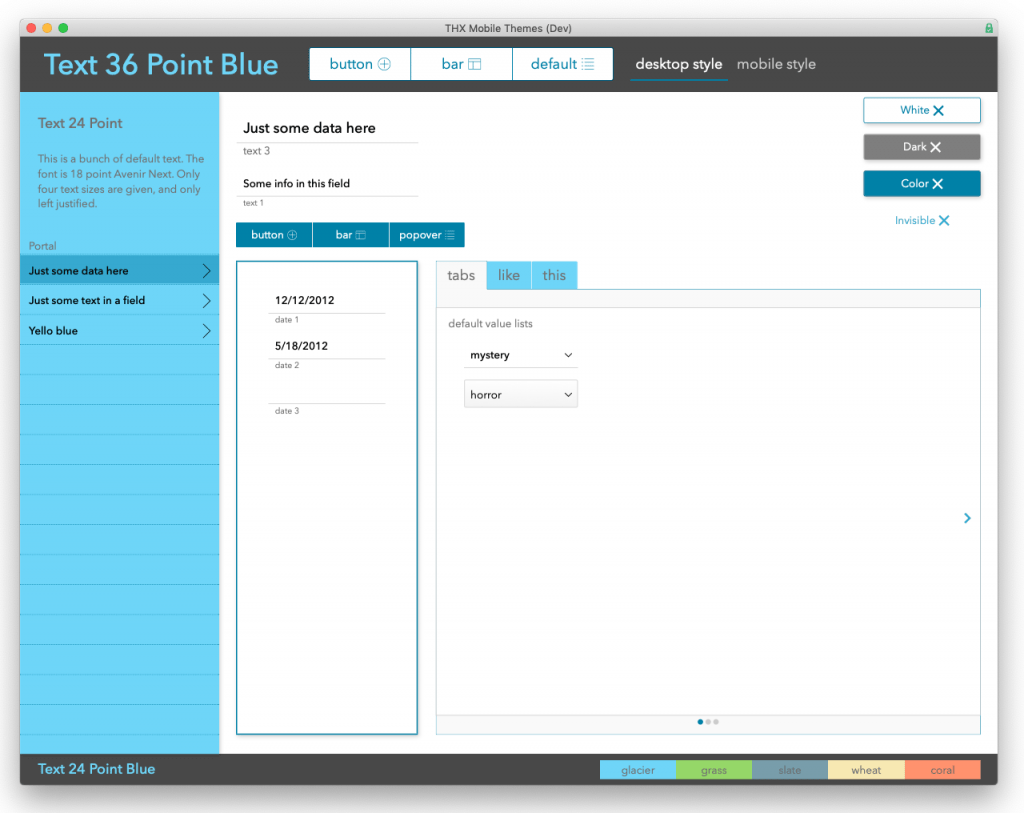 Glacier (desktop)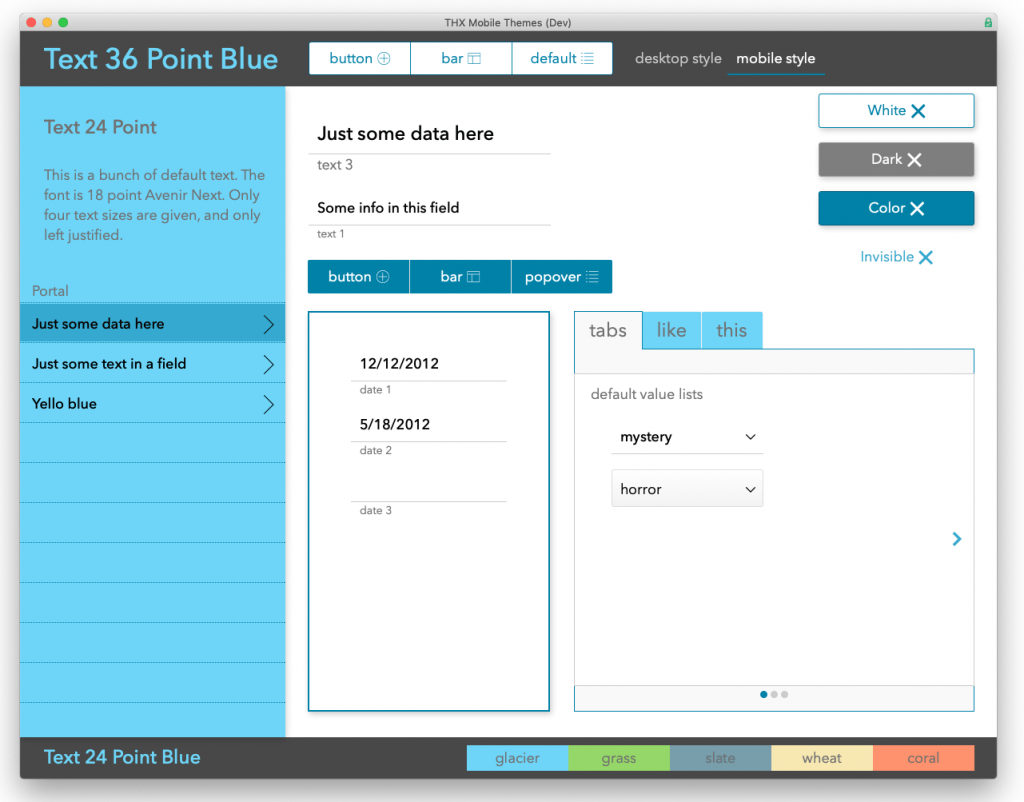 Glacier (mobile)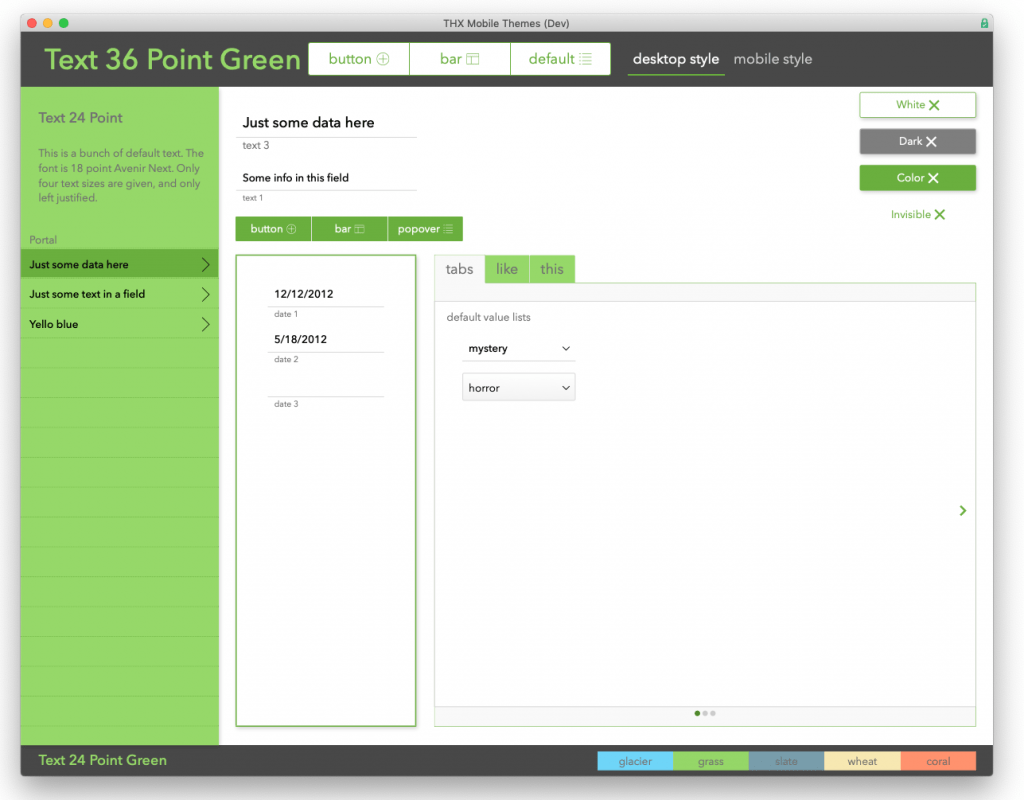 Grass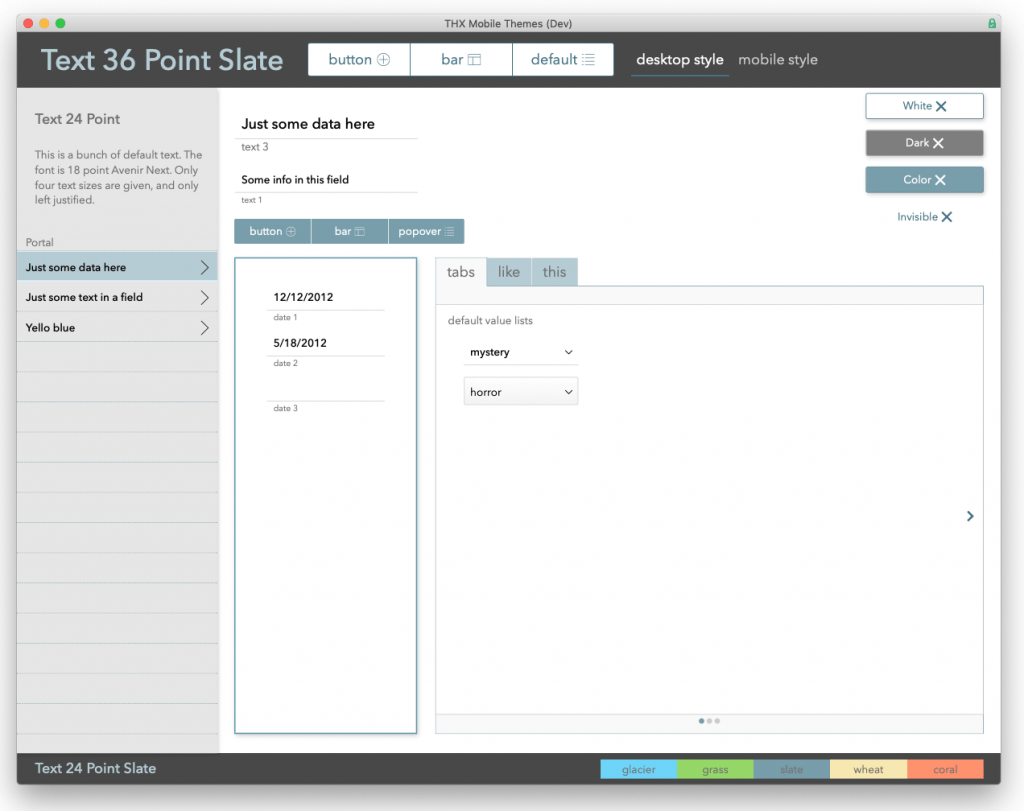 Slate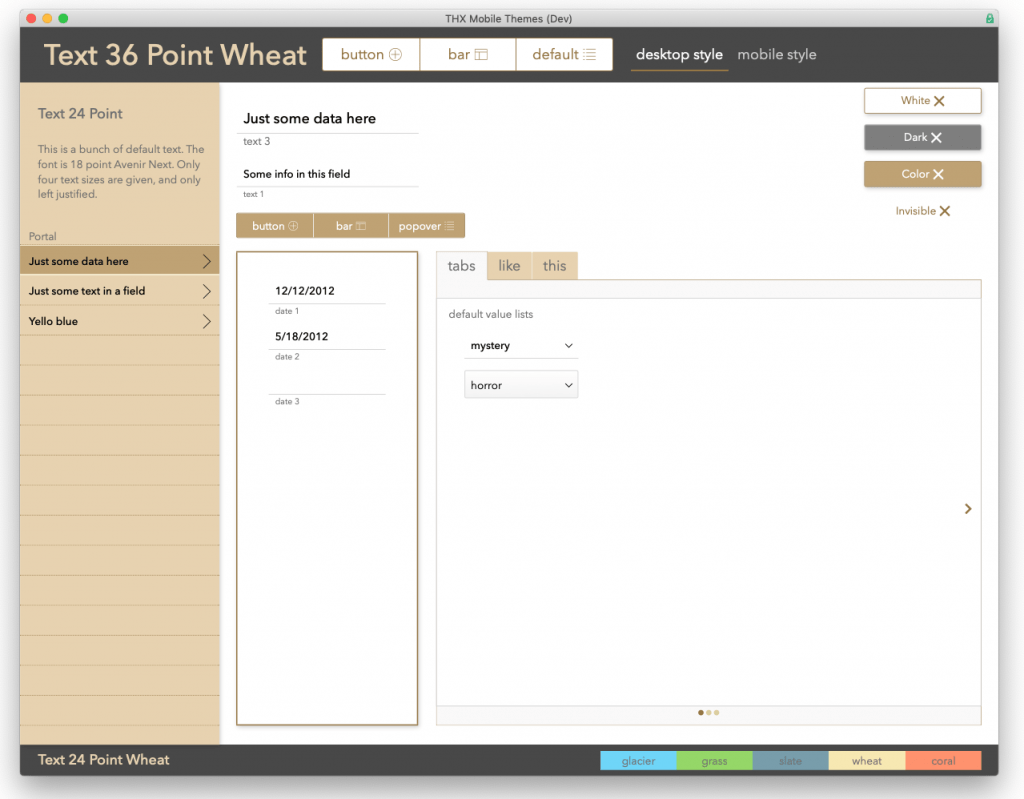 Wheat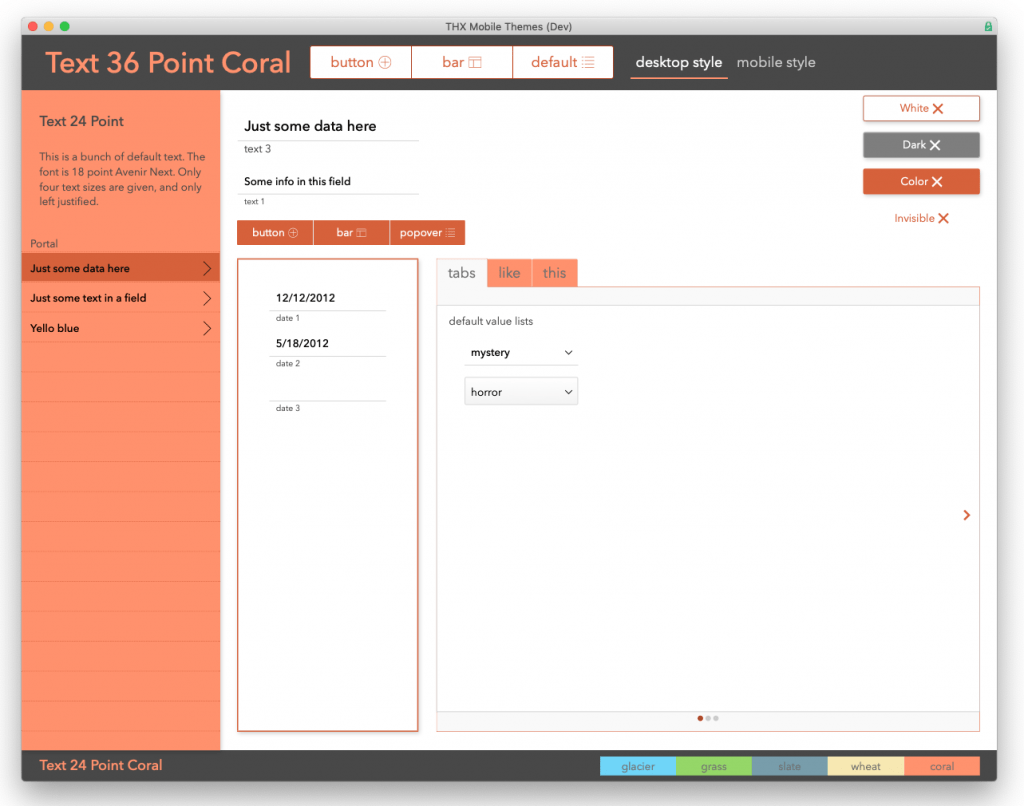 Coral
Download it HERE and use it in your next FileMaker project!
---
*This article was originally written for AppWorks, which has since joined Direct Impact Solutions. This article is intended for informative purposes only. To the best of our knowledge, this information is accurate as of the date of publication.