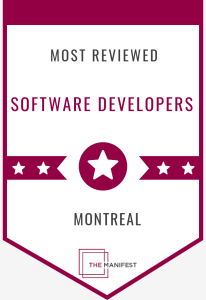 The Award
We're proud to announce that The Manifest named Direct Impact Solutions as one of the most reviewed software developers in Montreal. The Manifest is a website that aggregates and verifies hard data, expert insights, and actionable advice with the aim of providing practical business wisdom that helps manifest web visitors' success. We're among great company on this list, and always glad to feature in a line-up of the best businesses in Montreal.
We'd like to thank our clients that took the time to review and recommend our services. We know that time is a precious commodity and we really appreciate the thoughtful responses. We welcome discourse that helps us learn how we can best serve our clientele, and reviews are a crucial part of this feedback cycle.
About Us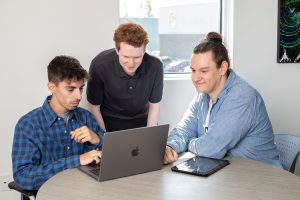 Since 1997, Direct Impact Solutions has developed custom applications and assisted with the implementation process to help private, public, and non-profit organizations achieve digital transformation.
Direct Impact Solutions utilizes a variety of low-code and web platforms to meet the demands of our clients. Our commitments to process control and innovation consistently produce top-notch software. We help clients realize efficiency gains by streamlining repetitive procedures and updating outdated legacy systems.
If you'd like to know more about us, discuss a project, or let us know how we are doing, please send us a note.