On April 25, 2023 Claris released the newest version of its FileMaker platform, which is FileMaker 2023. The main focus of FileMaker 2023 is performance and connectivity, which is necessary to support improved scalability, data exchange, and performance. In addition to nearly 500 bug fixes throughout the ecosystem, this release brings some very exciting new features and improvements.
In this article, we will to provide explanations of the major platform changes to help you understand how these new features can be used in your solutions.
Scalability
Let's start with scalability, which is guaranteed by FileMaker Server. FileMaker Server 2023 greatly expands the Linux offering, both in terms of processors and supported operating systems. FileMaker Server 2023 can be installed on:
Ubuntu 20.04 LTS Server
Ubuntu 22.04 LTS Server with AMD64 and ARM64 processor
Windows Server 2019 or 2022
macOS Monterey 12 or higher
The new support for ARM64 processors is very welcome. These new-generation processors are generally more efficient, so they consume less power while performing better for certain operations.
On the software side, many technologies that operate "under the hood" and are normally invisible to the user have been updated to improve stability, performance, and security. For example, Java (used for web publishing), has been upgraded from version 11 to 17. This update allows, among other things, for the use of a command to reduce Java memory usage on the web engine side, with the evocative name of "run garbage collection."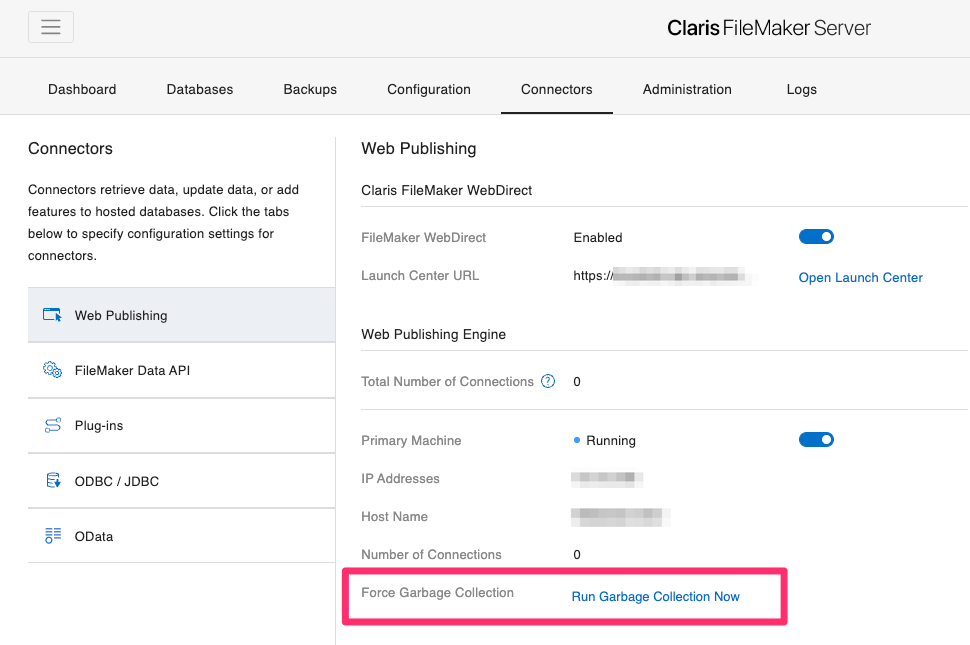 Other elements have also been updated, such as Tomcat (the web server), the Vaadin library, Trift, OpenSSL (which guarantees secure communication), and the xDBC connector (ODBC/JDBC), which also sees improved security.
This massive upgrade brings significant benefits in terms of usability: it is now possible to connect up to 1000 WebDirect clients at the same time when paired with a Linux server that will be able to balance the client load among several other secondary servers. Additionally, it is now possible to host up to 256 FileMaker files (instead of the 125 allowed until version 19).
Still on the WebDirect side, it is possible to customize the number of records cached when a list is scrolled in the browser. Although increasing the number of cached records may take longer during the initial load, the user will appreciate the smoother navigation afterward.
At a lower level, FileMaker Server can now restart automatically if the process ends unexpectedly. In this case, data from the previous cache can be recovered, minimizing loss and the risk of database integrity issues. Note that this feature is currently in a preview stage and is therefore disabled by default.
Backward compatibility confirms Claris' choice: FileMaker Server 2023 only supports connections starting from FileMaker Pro version 19.4.2, FileMaker Go, or applications created using the iOS SDK. So it is the final sunset not only of version 18 (which until now represented a sort of glue, since it connected all versions between 17 and 18) but also of the first versions of FileMaker 19.
New Features in FileMaker Pro
FileMaker Pro offers some interesting new features along with many small improvements. The most interesting functions are certainly the following:
The new OnTransactionWindow trigger allows you to automatically (or almost automatically) track record changes. When a record is created, modified or deleted, its data can be saved in a change log.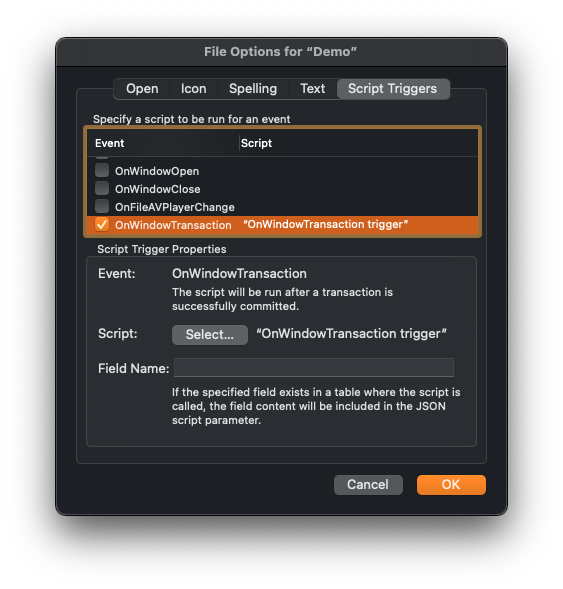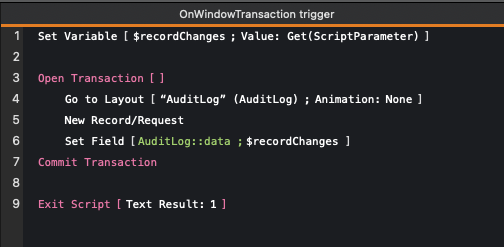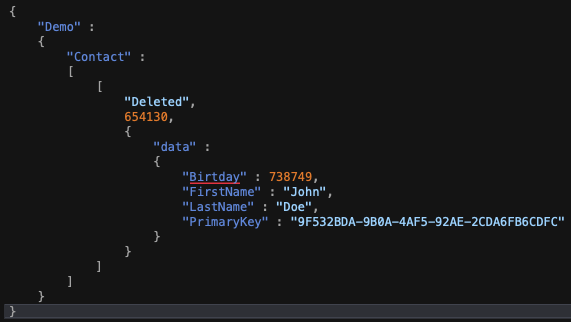 The ability to send emails using the Oauth 2.0 authentication method. This seems like an unnecessary technical detail, but many service providers (starting with Microsoft) plan to disable the old "Basic-auth" login. This becomes a future-proof feature; it is also available for sending email from FileMaker Server.
InsertFromUrl now supports SFTP. The FTP server has been the backbone of the web for years for storing all sorts of files, but it now has serious security flaws. Support for its secure version greatly increases operational flexibility.
The new Claris Connect Flow Trigger script step allows you to directly launch a Claris Connect flow without complex configuration. As a reminder, Claris Connect is a web-based tool for automating workflows between custom applications and cloud services. Specifically, Claris Connect is a hub where multiple applications and cloud services can interact with each other by exchanging information.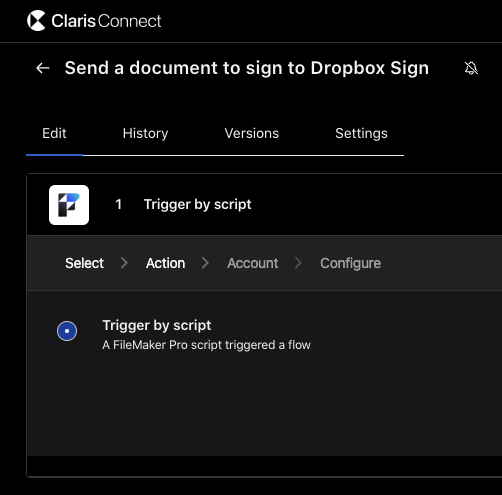 These are just the highlights; there are many additional smaller features and changes. These include the ability to read QR codes across the platform and operating systems (so we can now insert a QR code into a container field in WebDirect and evaluate it on the server side), direct PDF thumbnail generation on Windows, and the ability to install a FileMaker Pro license by simply double-clicking on .fmcert files.
FileMaker Server 2023
In the first paragraph, we looked at new changes "under the hood", so let's see what new features FileMaker Server users/administrators see:
A new ScriptEvent.log file, which is present in the FMS console and downloadable with other log files. This file reports errors encountered during the execution of server-side scripts.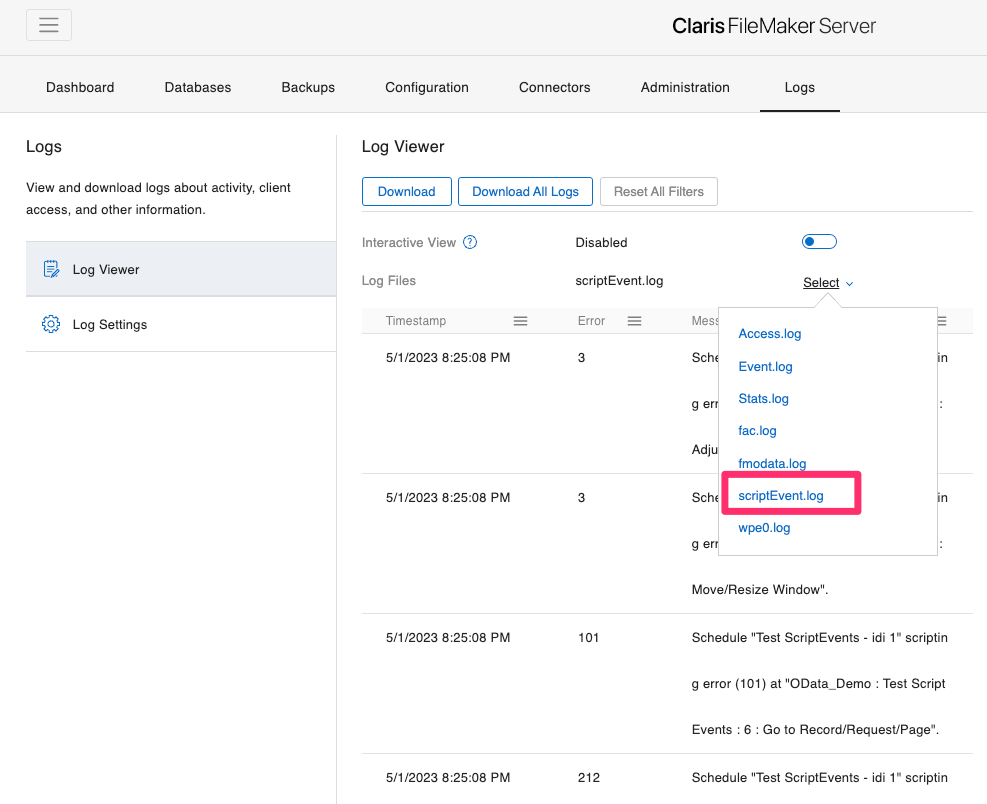 Improved backup notifications: you are now notified when the data consistency check fails.
As with the Pro version, notification emails can be sent using Oauth 2.0.
When a file is closed, reconnection of users is automatically blocked (much to the relief of administrators).
Deleted backups are automatically removed when disk space is low.
Active directory is supported on Ubuntu through Directory Service. In Active Directory, it is now possible to centralize the list of users and their passwords for a FileMaker database hosted on a Linux server.
Claris Connect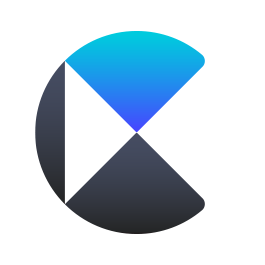 As a reminder, Claris Connect is not officially part of the FileMaker platform, but rather included with the Claris platform. However, this does not prevent it from being compatible with the FileMaker platform. As we have seen, it is now easier to launch a Claris Connect flow from FileMaker, and even FileMaker Server.
However, there is more! Claris Connect has now a free tier, and the only limitation is that it will only be possible to run 500 steps per month. For your information, a step is an action that interacts with a web service or application. For example, subscribing a contact to a MailChimp mailing list or creating an event in a Google calendar is a step. This limitation will not be an issue for most use cases.
We encourage you to explore the list of third-party services and applications supported by Claris Connect to see if this tool can be useful for you.
Other changes have been introduced in FileMaker 2023, including bug fixes. For a complete list of changes, please see the FileMaker Pro and FileMaker Server Release Notes.
Should you upgrade to FileMaker 2023?
We believe that the numerous bug fixes and new features that make the platform even more stable, powerful, and secure than the previous version mean that this new version can greatly help your business go further.
Moreover, by upgrading to FileMaker 2023, you extend the support period offered by Claris, as the old versions are gradually being phased out.
That being said, we always recommend a test period on a separate server to ensure that your current database behaves the same way with the new version.
In the coming months, we will be releasing more content targeting individual features to provide more in-depth explanations, examples, and demo files. If you're interested in adopting any of these new features but don't know how to go about it, or if you want to upgrade your server and clients and aren't sure how to proceed, feel free to contact us.