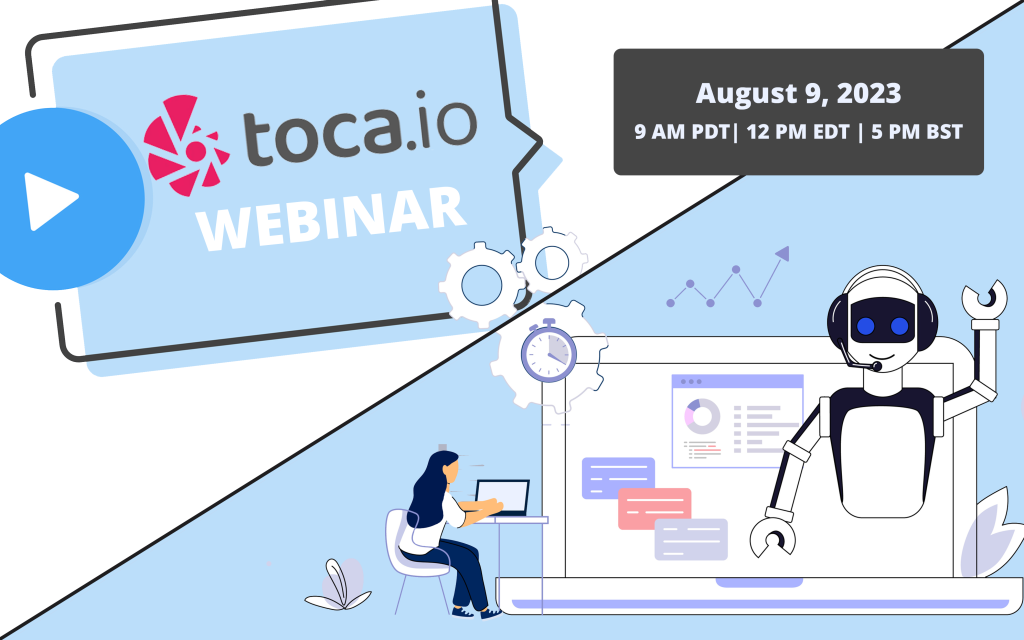 Wednesday, August 9th 2023 9AM PT/12PM ET
Join our free webinar on Wednesday, August 9th to learn how Toca can be used to automate data extraction and entry using robotic process automation (RPA).
We'll demonstrate how Toca can link disparate systems, centralize data, and rapidly realize ROI using robotic process automation. We'll also discuss how Toca workflows can be used to orchestrate your business processes and connect to your existing systems, whether that's a Claris FileMaker database, a favorite CRM or another application.
This webinar will last roughly 60 minutes and include a Q&A session at the end. Can't make it? Let us know if you won't be able to attend and we can send you a recording of the live presentation.